Underneath the cobblestones, the beach. A surreal fata-morgana.A hidden substrate, stabilizing the man-made structure above.A radical breaking of the surface to see what it obscures.The rejection of smoothness, to plunge into the scum.The hard, static, the supportive and the soft, changing, the fluid.A different way of looking at our surroundings that surfaces new possibilities.Walks, in the open air and on canvas,cultivate the sensibility to notice and cross these terrains vagues,that inherently like to camouflage themselves. Here, notions of culture or nature lose their meaning. Here is neither inside, nor outside. It are indefinite, uncertain and evershifting areas without borders.These are territories of infinite possiblity.There are no paths:you are invited to find your own.
Witold Vandenbroeck
Sous les Pavés, la Plage
06.03.2021- 28.03.2021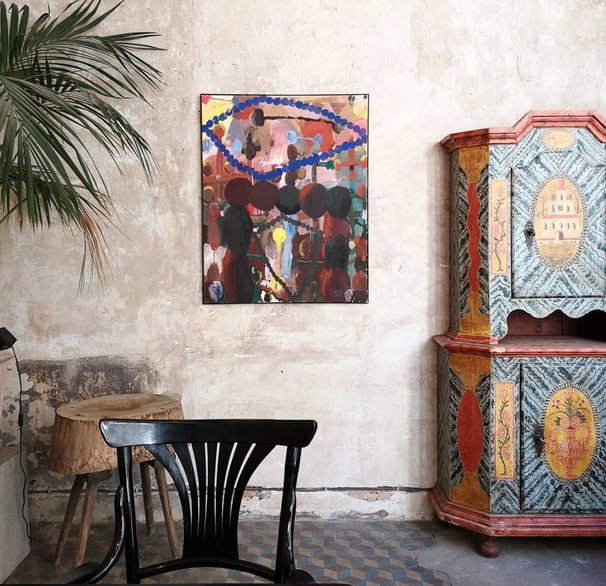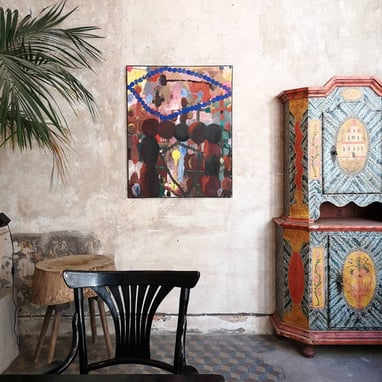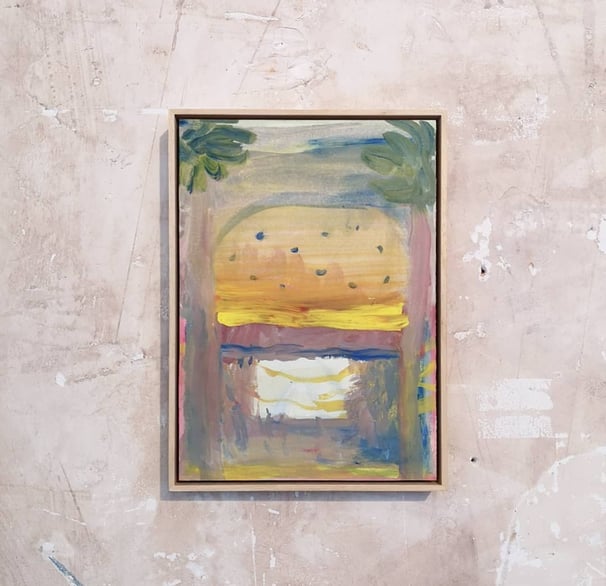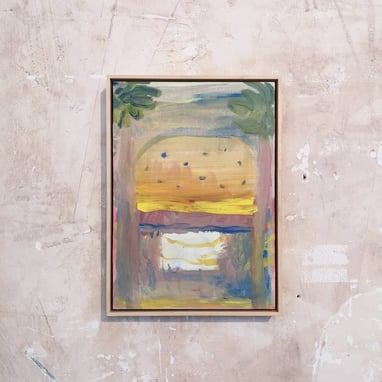 Witold Vandenbroeck, 'Hamburger Sky', gouache on paper, framed, 30 x 21 cm.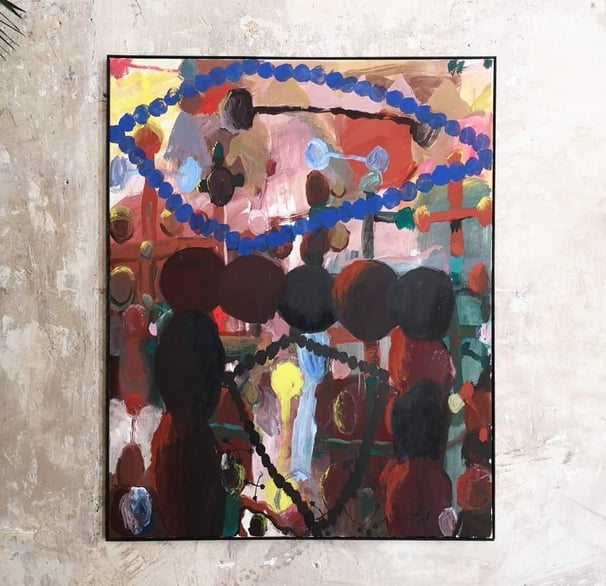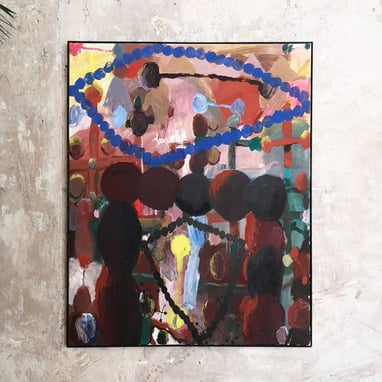 Witold Vandenbroeck, 'Untitled', gouache, ink and glue paint on stretched paper, 100 x 80 cm